Redding Air Conditioning Service
Working to Keep Your Family Comfortable Indoors
Since 1968, Wallner Plumbing Heating & Air has been a trusted name for air conditioning service in Redding, Anderson, Red Bluff, and the surrounding areas. From expert installation services to thorough diagnostics and repairs, you can rest assured that your needs will be met and your home will be comfortable all season long! We service everything from window AC units and central air to ductless mini-split systems and heat pumps.
Comprehensive AC Services We Offer
We are proud to be an American Standard factory-authorized dealer, and we repair and service any make or model. Each of our AC installation & repair technicians are factory-trained, and many of them have been with our company longer than other companies have been in business. You can rely on our experience to maintain your family's indoor comfort.
Our high-quality Redding air conditioning services include:
When you choose Wallner Plumbing Heating & Air, you can expect to enjoy superior customer service backed by experienced and highly knowledgeable technicians. No matter how simple or complex the project may be, you will receive prompt and courteous service that puts your needs at the forefront. We believe strongly in making service that goes above and beyond a part of our daily routine – this is why we offer things like upfront pricing and thorough post-completion clean-up services.
Energy Efficiency & Peak Performance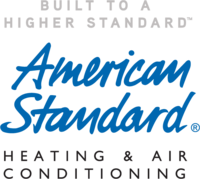 Have you noticed that your home hasn't been cooling down as quickly as it used to? Has there been a significant increase in your energy bills? These are both signs that something isn't right. A Redding air conditioner installation technician from our team can inspect your AC system and help you determine if it can be repaired or if it may be time for a replacement.
If you opt to upgrade your system, we can recommend energy-efficient American Standard equipment that can save you money on your utility costs and may qualify for REU's HVAC Rebate Program. We also have the knowledge and skill to accurately calculate your home's HVAC needs and determine the correct sizing for any new equipment you install. These systems are surprisingly precise, and having the proper size can make a world of difference when it comes to efficiency and lifespan. Once your new system is in place, we can help to ensure peak performance and longevity with seasonal maintenance services!
To find out more about how Wallner Plumbing Heating & Air can help you, call our Redding AC services team at (530) 223-5622 or fill out our online form today!