About Wallner Plumbing Heating & Air
The Story Behind "The Barefoot Plumbers" in Redding, CA
Al and Donna Wallner established Wallner Plumbing Heating & Air Conditioning in 1968. Upon relocating the family from the Southern California area, Al went to work for Kreider Plumbing for a short time before being made the offer of a lifetime. The offer was to purchase Mr. Kreider's business, including his truck, tools, and customer list.
During the winter of 1968, one of the first jobs that Al Wallner went on after taking over the business from Jim Kreider was for Dr. Keye. Upon arriving at the house, Al noticed that they just had new white carpet installed, and with the nasty weather outside, he took off his shoes. When he went inside, Mrs. Keye exclaimed "I never had a barefoot plumber before." And thus was born the "Barefoot Plumbers."
Our Mission Statement
Wallner Plumbing Heating & Air Conditioning is a family-owned and operated company. We are dedicated to providing the highest quality service to our customers while continuing to grow in a professional manner that is beneficial to our customers, our employees, and community. As a full-service company, we specialize in residential and light commercial service including plumbing, heating and air conditioning maintenance service and replacements. We also provide services for spa and hot tub repair as well as water filtration and conditioning.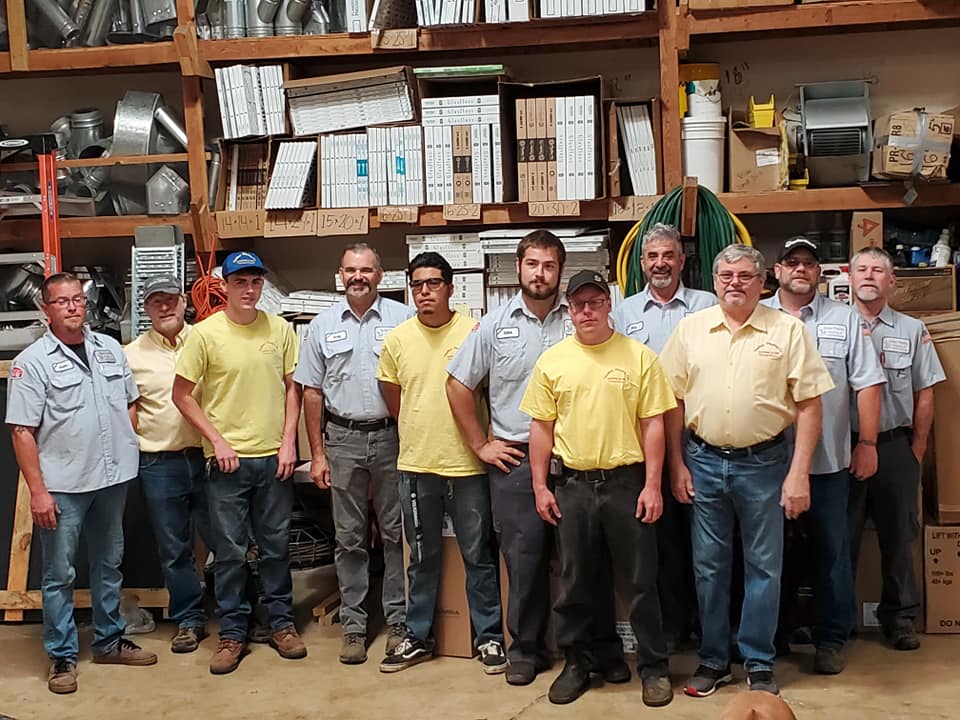 Meet Our Team
Patrick Wallner is currently President, Donna Wallner is the Secretary/Treasurer and Andy Wallner is Vice President of the company. We have worked long and hard to develop our reputation as a high-quality, professional contracting company with a commitment to professionalism and excellence in the delivery of our plumbing and HVAC services in Redding.
Our technicians are professionals, they are well-dressed, polite, friendly and considerate. Wallner's company policy is strictly against the use of vulgarity while visiting your home and while on your property. Smoking is also prohibited while working in your home. During inclement weather, when entering your home, our Redding plumbers and HVAC technicians will utilize shoe covers over their boots to protect your floors and keep your house clean. When repairing or installing an item. We also clean up after ourselves, leaving your home presentable. At Wallner, we aim to please!
Need a plumbing or heating and air conditioning service in Redding, CA? Call (530) 223-5622 to book an appointment.